Win a Day with Experts!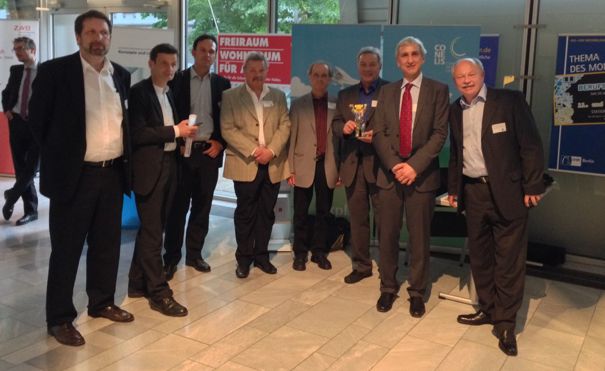 Awarding innovation ...
Berlin, Bremen (Germany) | 12 May 2015
SACURA, Conelis and GCP-Services International started a campaign to support biotech companies on the International Day of Clinical Trials
Also this year the German organisations Sacura GmbH, Conelis e.V. and GCP-Services International Ltd. & Co. KG launched a campaign to support young, small biotech/biopharmaceutical companies engaged in the development of new medicinal products and therapies in human health care.
The three supporters see young entrepreneurs with excellent products in the pipeline of their companies and with exciting visions. However they are often not aware of the manifold potential pitfalls in the run-up to their very first clinical trial. These companies get the opportunity to introduce their project and can win a complete consultation day with seasoned clinicians, project managers, data managers and consultants with long-standing experience in international clinical development for the planning of their clinical trial.
The International Clinical Trials Day is the special occasion for this campaign, which reminds us of the first clinical trial in medical history. This first study was planned, initiated and conducted by James Lind, a Scottish physician, in 1747. The study was an unblinded, 6 arm clinical trial in patients (Royal Navy sailors) with scurvy and was stopped after six days when they ran out of Lind's "investigational medicinal product", lemons and oranges.
Over a period of 12 days young biotech/biopharmaceutical companies can apply to win the face-to-face experts' advice. The application is an easy procedure with minimal effort. Please visit the dedicated web page for background information and contact details.
Good luck!
Categories