Joint ECTRIMS/ACTRIMS 2014 Boston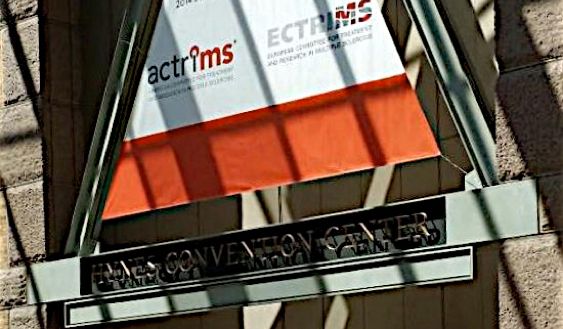 Let's meet ...
Dr Wolf attends the Joint Congress of the European and American Committee on Treatment and Research in Multiple Sclerosis from 10-13 October 2014 at the John B. Hynes Veterans Memorial Convention Center in Boston.
Dr Wolf's platform presentation:
Cohen JA, Belova A, Selmaj K, Wolf C, Oberyé JJL, van den Tweel ERW, Koper NP, Voortman G, Barkhof F. Generic glatiramer acetate is equivalent to copaxone on efficacy and safety: results of the randomized double-blind GATE trial in multiple sclerosis. Mult Scler 2014; 20: (Suppl 1):38-9 (abstract, full text).
The GATE study was the first item to be showcased during the clinical highlight session of the conference presented by Rob Bermel on 13 September 2014. It received also extensive media coverage as the first clinical equivalency trial on a putative generic drug in MS, e.g., in Medscape.
Categories